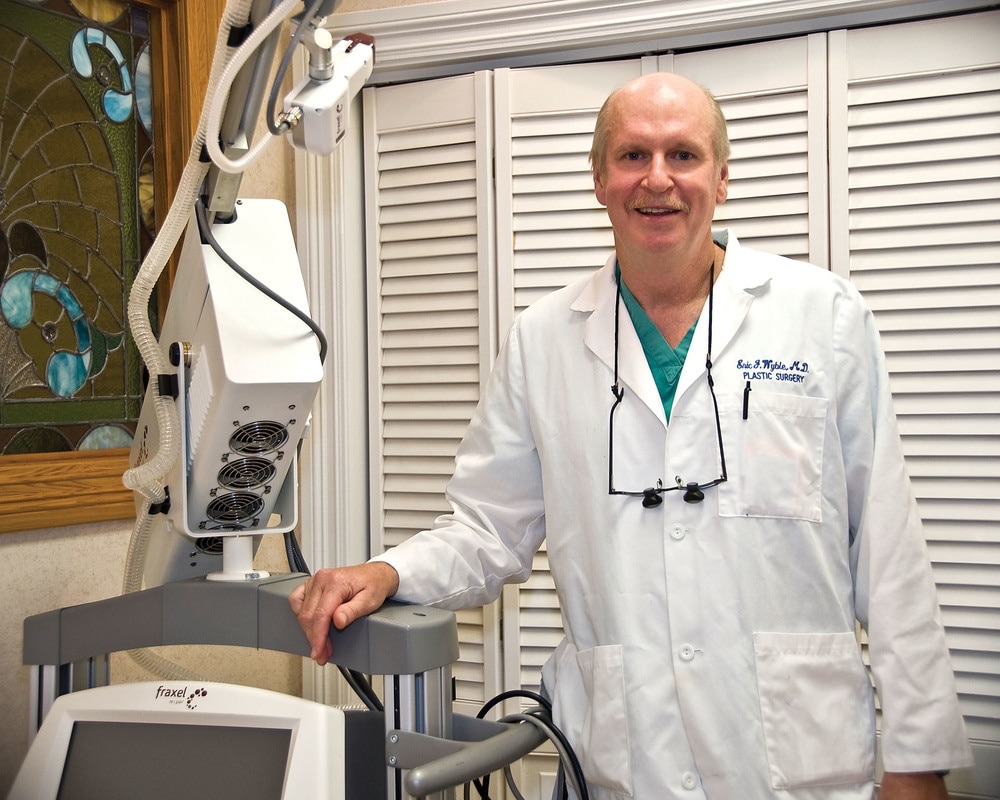 Eric J. Wyble, MD
Dr. Wyble has been in practice for over 30 years and still performs traditional cosmetic surgery but has also integrated non-surgical, in-office procedures – for the latest in rejuvenation of the face and body.
With the increase in technologically advanced devices over the last decade, we can offer the latest alternatives for rejuvenation which include skin tightening, facial resurfacing, dermal fillers (such as Sculptra), and fat reducing products (such as Kybella).
Dr. Wyble has a special interest in fat transfer to various parts of the body in addition to specialized treatment such as nano-fat and PRF, that include growth factor and stem-cells to stimulate regrowth of own collagen-elastin, resulting in natural improvement and rejuvenation.
The use of adipose tissue, or fat, which is rich in both stem and regenerative cells has tremendous advancement over the last decade. Enriched fat injections is a procedure whereby a patient's fat tissue is enriched with their own regenerative cells to create a natural filler and stimulate your own collagen and elastin for regrowth at the area injected.
This results in a natural stimulation, rejuvenation, and regrowth of a patient's area of concern. The applications are widespread with potential benefits in breast augmentation, facial cosmetics, breast reconstruction, and contour deformities.
Our Goals
Dr. Wyble and staff care about your concerns and can integrate surgical and non-surgical options to meet your budget and your goals for looking your best.