WHAT IS THERMITIGHT?
ThermiTight is a non-surgical procedure that's primarily designed to tighten any loose or sagging skin around your body. This procedure is minimally invasive and performed in the office by Dr. Wyble, in order to ensure that you're as comfortable as possible. If you have long been frustrated of having to deal with loose skin around your body, this easy procedure is designed to be an alternative solution to costly and highly invasive surgical techniques that oftentimes come with a lot of risks.
One of the primary benefits of the ThermiTight procedure is that it can be used on numerous areas of the body where loose skin is present. (This includes the neck, abdomen, thighs and knees.) This procedure makes use of a specialized heating technique that is applied at a sub-dermal level. While ThermiTight is the shortened name for this procedure, it's actually known as the thermistor-controlled subdermal skin tightening treatment.
What Can You Expect?
Painless
Single Treatment Solution
Little to No Downtime
Quick, Easy Procedure
---
HOW SOON CAN I RETURN TO WORK?
Due to the simple nature of this treatment, you can return to work in as little as one or two days. Depending on how severe the swelling is, you might want to stay out for a couple of extra days, but this decision is entirely up to you. Normal activity can also be resumed at this time.
---
BEFORE & AFTER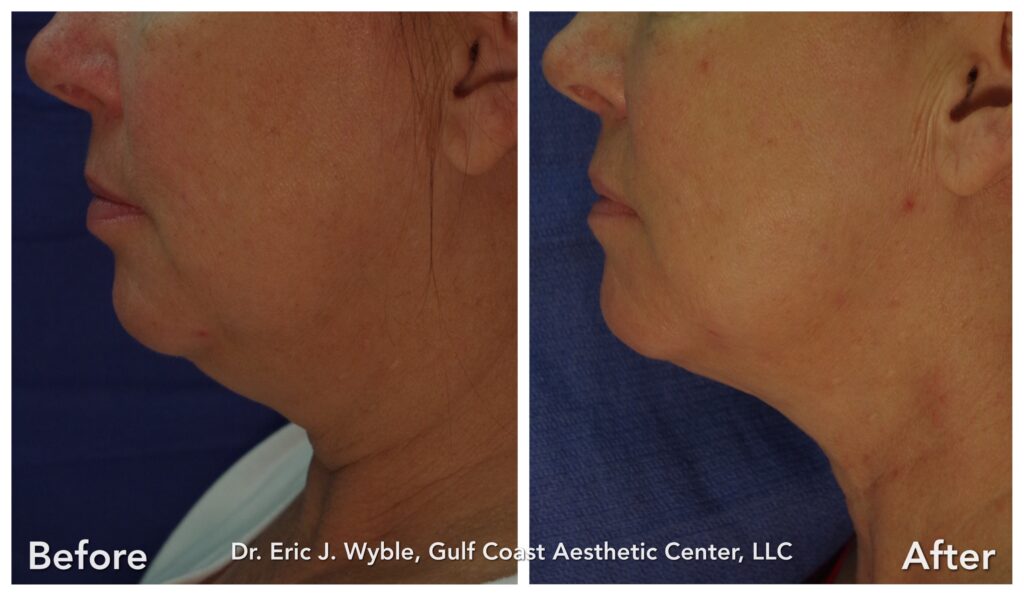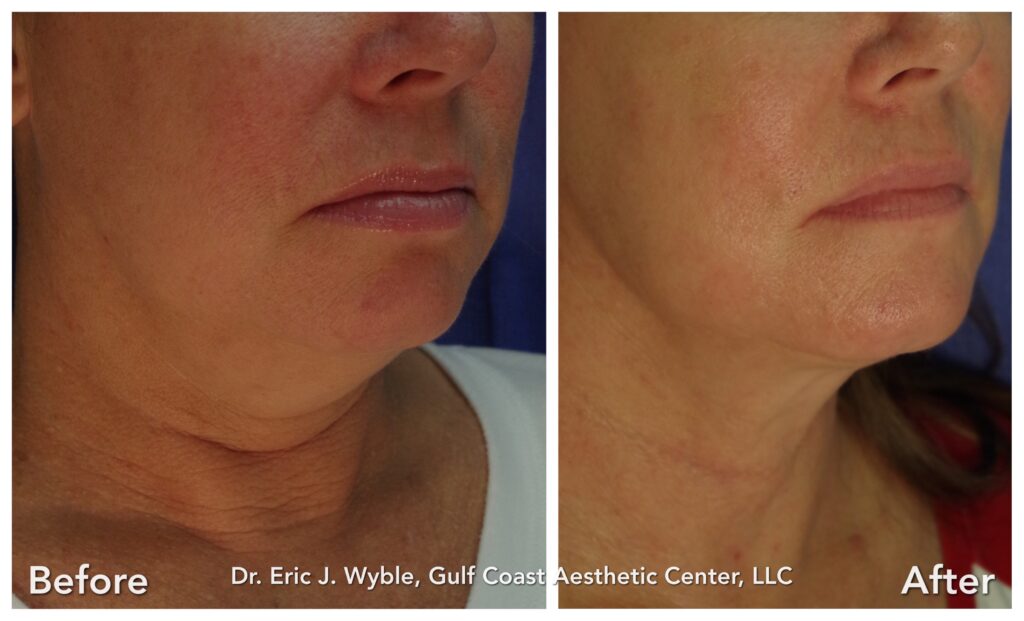 ---

Is ThermiTight is a Substitute for a Facelift?
ThermiTight is a nonsurgical alternative to a facelift/necklift, but at this time there is no comparable non-careful substitute for a facelift. The best treatment to correct loose cheeks ("JOWLS") and a hanging neck is a facelift and neck lift surgery.
ThermiTight is an "in the middle of" method performed on patients that may not yet be prepared for a facelift/necklift or patients that would prefer not to have a surgery.
What do I need to do to prepare for my treatment?
Please carefully read our pre and post-op instructions for treatment: